Supporting Excellence - Delivering Social Purpose
Campbell Tickell is a multidisciplinary management and recruitment consultancy. We provide high quality services, problem-solving and advice, primarily to charitable, not-for-profit and public sector organisations. We are committed to delivering positive social benefit through our work.
Achieving great governance is a continual process of evolution and improvement in response to both internal and external contexts. We specialise in helping Boards realise their full potential.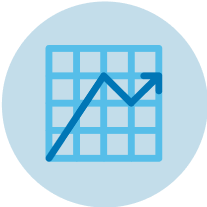 Crafting sound business plans, taking strategic decisions, building financial resilience, and performing due diligence checks often requires input from an objective pair of eyes.
Our deep understanding of regulation helps clients to see the important work they do through a regulatory lens and fine-tune the way in which they understand and demonstrate compliance.
Whatever your challenge or sector, our professionalism, market knowledge and credibility will help you find the people you need to achieve your strategic objectives.
Maximising current business streams and identifying new ones are essential elements of your growth strategy. Whether that means considering strategic partnerships, bidding for new contracts or increasing development activity, it's never too soon to start planning.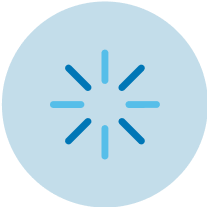 We work with registered housing providers, local authorities, and other public sector bodies, to help them overcome challenges and deliver services that are up-to-date, efficient, effective, and transparent.
Latest Jobs
If you would like to apply for any of these vacancies, download the candidate recruitment pack and declaration form. You can complete them and send them back to us with your CV making it clear which job you are applying for.
Our Values
Our core values are a reflection of what we find most important, permeating the way in which we work with our clients and operate as an organisation.
Equality, diversity and inclusion
Campbell Tickell champions equality, diversity, and inclusion within its operations, client connections, and partnerships, embodying social justice in its values. Find out more
Truthful and trusted
Our clients tell us we consistently deliver work to a high standard, taking responsibility and owning our actions, and ensuring improvement when necessary.
Sustainability
Campbell Tickell commits to minimising environmental impact, striving for sustainability, continuous monitoring, reducing our footprint and raising awareness among stakeholders. Find out more
Certified B Corp
Campbell Tickell is a certified B Corporation. This means we meet the highest standards of social and environmental performance, transparency and accountability.
Making a positive impact to society is central to our mission and values.
Meet our team
Campbell Tickell is a multi-disciplinary management and recruitment consultancy focusing primarily on the public and not-for-profit sectors.
Contact Us
Get in touch with the Campbell Tickell team to find out more about our consultancy and recruitment services.
Subscribe
Sign up for featured insights, thought leadership, jobs, and/or events!
Our case studies show the breadth of our expertise across all our consultancy services and client sectors.
How we can help
Find out how our consultancy services and sector specialism can help you deliver success.