Customer insight: The Lightbulb Project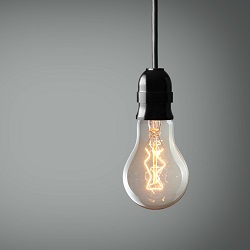 Campbell Tickell were commissioned to undertake a county-wide customer insight project to inform the project's strategy and development.
The Lightbulb Project integrated housing support from various sources across Leicestershire councils, with the aim of simplifying access routes and realising savings for the wider health and social care economy.
Our project required engagement with a variety of stakeholders, including: users of care services; commissioners across council departments; health and local service providers; and voluntary and community organisations. We adapted our approach accordingly for each group.
We ran two half-day workshops with local stakeholders: a session with frontline staff, and one with commissioner-level stakeholders. These were designed to gather stakeholders' views of the current barriers to accessing housing support services across Leicestershire, and to explore stakeholders' priorities and preferences for the new Lightbulb Project. We
also ran six half day discussion groups, to hear the views of a wide range of Leicestershire residents. We supplemented these discussion groups with further one-to- one customer insight interviews, providing richer details.
The results of our customer insight project were used to inform further development of the project. For example, we found that 30% of care receivers did not feel that their voices were heard, and that 95% of respondents wanted health, housing and social care services to be better integrated.
The council built on our recommendations to improve the project, resulting in a fully integrated housing support system that is responsive to the needs of its customers. The service has been a great success, resulting in improved experiences for customers as well as potentially £2 million of savings and a reduction of NHS waiting times.
To read more about the project click here.