April 25, 2018
Posted by:

Zina Smith

Categories:

CT Blog, Reports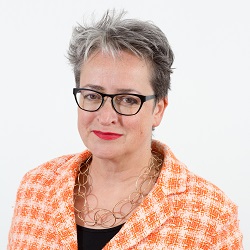 Sue Harvey, Partner at Campbell Tickell identifies the key changes to the updated Regulating the Standards document.
Earlier this month the Regulator of Social Housing published an updated version of Regulating the Standards, the key document that sets out its operational approach to assessing registered providers' compliance with the regulatory standards. To support our clients in quickly identifying where they may need to update their own processes and assurances we have produced a mark-up, highlighting the substantive changes.
Regulating the Standards is an important document that describes how the regulatory teams will use In-Depth Assessments (IDAs), Annual Stability Checks, Quarterly Surveys and Reactive Engagement to inform their regulatory judgements, as well detailing the expectations of data returns and notifications. The April 2018 version replaced that published in July 2017 and outlines some major changes as well as some shifts in emphasis. Click here to read our marked-up version
---
In summary, the major changes are:
1. Additional emphasis on Value for Money including:
that optimal benefit is derived from resources and assets in the delivery of strategic objectives;
requiring providers to undertake a rigorous appraisal of options for improving their VfM performance and to have a robust approach to decision making;
where investment is made in non-social housing activity, proper consideration is given to whether this activity generates returns that are proportionate to the risks involved;
providers report on a suite of VfM metrics, with clear plans to address areas of underperformance;
Clear articulation of where strategic decisions to deliver homes that meet a range of needs adds to unit costs [for example in maintaining a commitment to supported housing, or investing in significant refurbishment or regeneration ambitions];
2. Increased emphasis on the importance of providers' financial forecast returns being a full and accurate reflection of all their plans, including development activity.
3. Specification of common characteristics of V2-graded providers:
reliance on uncertain cash flows e.g. market sale;
changes in the business model that involve taking on more risk;
short-term pinch points e.g. a significant refinancing requirement or a material peak in sales exposure;
overly optimistic or un-evidenced assumptions;
low headroom against covenants or insufficient cash generation; and
fragility in the face of severe but plausible adverse stresses.
---
Campbell Tickell has extensive experience in assisting our clients with all regulation and governance matters, including providing critical friend advice on:
Value for money;
Strategic, business and financial planning;
Stress testing and asset and liability registers;
Risk management and audit committee effectiveness;
Governance structures and effectiveness;
Restructures, disposals and mergers;
Registration and de-registration.
To discuss how we could support you as you take on board these new expectations call Radojka Miljevic, Stephen Bull or Sue Harvey on 020 8830 6777.