April 15, 2020
Posted by:

R

Categories:

Business continuity, CT Blog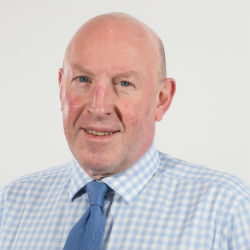 Greg Campbell, Partner at Campbell Tickell, shares his reflections on what the UK housing landscape will look like after COVID-19.
Will housing ever be the same after COVID-19?
The short answer is no: the country – indeed the world – will have changed, and we will all have changed.
People's needs will not have changed, though. They will likely be greater, with higher unemployment and worse poverty setting in. Housing providers will still need to manage and maintain homes, support vulnerable residents, and develop new homes to meet housing need.
And there will be greater demands on housing providers, for instance because many charities are sadly likely to go under and many people will have fewer directions in which to turn for help. The tools to do these jobs could be limited.
Some believe that, when things do restart, it will be with a bang. The housing market will likely get going again, thanks to pent-up demand and prices having fallen, making homes more affordable.
Current predictions on house prices range from a three per cent drop over the next year to ten per cent, and while valuations cannot be conducted, sales will be few. This should in turn mean that cross-subsidy to facilitate the building of new social housing will start to work again.
In reality, however, this will not be enough, and government grant will be critical. But after the costs of keeping the economy going through COVID-19, how much money will government have left? How much will demand suffer because many people's incomes have been hit?
On a positive side note, there appears to be signs that institutional investment is available, not least from recent bond issues and placements. And residential investment – especially affordable housing – is seen as appreciably more secure than commercial.
Financial focus
Finance is a particular area of challenge for housing providers: revised budgets and business plans, and monthly reforecasts have become the norm. Organisations are seeking to increase their cash holdings and, where practical, renegotiate loan terms with funders.
Many providers expect their income to be adversely affected over the next three to six months or longer, modelling for significant increases in rent arrears and bad debts, and reductions in direct payments.
This in turn could slow the delivery of catch-up repairs and compliance maintenance, once some normality is restored, given that many social landlords have had to reduce these services to emergency cover only.
The obvious, as yet unanswerable, question is how long COVID-19 will be with us? Those specialising in the field forecast 12 to 24 months to have a vaccine developed and tested, bulk-manufactured and rolled out worldwide.
We could be in lockdown or something like it for a very long time; or relaxing of restrictions could mean more people falling ill, while a range of work can only proceed with continuing physical distancing, comprehensive testing and access to the highest quality personal protective equipment.
This in turn will affect how construction is delivered, maintenance services supplied, and staff engage with vulnerable residents.
What will be the workarounds and new approaches?
We can expect a move away from old-style office bases, as people have become used to remote working. We can expect more conversion of redundant office premises for housing.
In an environment where homeworking has become common and will continue, space standards will again become important, as will external amenities and access to green space.
Density will be considered alongside social infrastructure. Offsite manufacture can be expected to ramp up: it is after all seen as cost-competitive above around six stories; and the methods are more deliverable under a physical distancing regime.
We might expect gradual growth in AI for maintenance and care services – even if the latter is controversial. And, where services like floating support and resident engagement can be delivered by telephone or online, this will likely increase.
This is the longer-term backdrop against which some 210 housing sector CEOs across the UK and Ireland have been engaging, in a WhatsApp group set up by Campbell Tickell.
Naturally, they have been focusing in these early crisis weeks on immediate fixes to the most urgent challenges – residents and staff well-being, emergency repairs, tenant hardship, street homelessness, domestic violence, mental health, remote working. But gradually and increasingly, they are thinking about the longer term.
The WhatsApp group has been a striking display of the housing sector's willingness to collaborate. CEOs have been happy to share information, ideas, good practice and example documents with peers. As one said: "This group has challenged, informed and affirmed our decisions at my organisation."
But just as service delivery norms and modes will change, so organisations will need to change.
While partnership and joint working provide opportunities, housing providers will need to strengthen themselves, rather than being overly reliant on external forces such as government and the market.
There is a sense of a move "from risk-based to resilience-based decision-making", as one CEO put it.
As organisations reflect on their ability not just to withstand the current crisis, but the next one, too (whatever and whenever that may be), I anticipate further consolidation in the sector.
This will include moves towards greater collaboration, both within housing and with key external partners – local authorities, health and the voluntary sector.
This is likely to affect organisations of all sizes, but especially smaller ones with limited capacity and the medium-sized seeking security in numbers.
Moreover, stock rationalisation – which has grown significantly over recent years – is liable to increase. Housing associations will examine their footprints more closely to see where they have outlying stock that is no longer cost-effective to retain, and whose transfer to another provider would bring a cash injection in return.
In the round, it will be a time for realism, for facing up to the challenges, and scenario-planning for the future, as my colleague James Tickell has written. And increasingly, senior leaders of housing providers are turning their minds in these directions.
To discuss this article further, please contact Greg Campbell on: greg.campbell@campbelltickell.com
This article first appeared in Social Housing
Campbell Tickell is an established multi-disciplinary management and recruitment consultancy, operating across the UK and Ireland, focusing on the housing, social care, local government, sport, leisure, charity and voluntary sectors.

We are a values-based business and firmly place the positioning of our support and challenge on helping organisations to attain change that is well thought through, planned and sustainable. At CT, we want to help organisations create the landscape within which we ourselves would like to exist: fair, inclusive, diverse, engaged and transparent. We build from our values in how we approach all our work as a practice.

Find out more about our services.