June 22, 2018
Posted by:

Zina Smith

Category:

CT Blog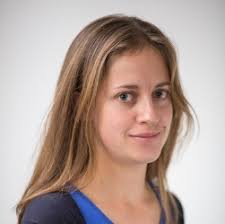 Alice Smith, Consultant at Campbell Tickell, finds out how the Charity Governance Code has been received, adopted and put into practice in its' first year.
In July 2017 the revised Charity Governance Code was launched. Designed as a tool to support continuous improvement, the Code sets a high bar for charity boards. Its success will be defined by how and to what extent charities apply its principles to improve their governance arrangements (and ultimately the way in which they meet their charitable objectives). With the Code's first birthday fast approaching, it seemed a good time to catch up with Rosie Chapman, Chair of the Charity Governance Code's Steering Group and Senior Associate at Campbell Tickell, to find out how it's been received, adopted and put into practice.
A positive response and growing take-up
Rosie reports that the reception has been very positive. The Charity Commission has fully endorsed the revised Code, and people report that they've found it clear, easy to understand, and a relatively quick read (it's a fraction of the length of the UK Corporate Code). The format is simple – seven principles building on a foundation of basic expectations, with key outcomes and recommended practice for each principle – and there is a separate version of the Code for larger charities.
In such a varied sector, it is hard to capture the level of take-up. Early adopters of the Code include headline names such as NSPCC and Breast Cancer Now as well as a swathe of smaller charities. A leading accountancy firm plans to audit the top 100 charities' accounts in summer 2018 to assess the Code's take-up. When they surveyed their clients last autumn they found that 48% were planning to adopt the Code this year.
Adopting the Code – a work in progress
Fully adopting the Code is a work in progress for most of those Rosie's talked to, and its practical application varies according to a charity's size, model and activities, but also its governance culture. For example, the Code recommends that all boards adopt a Code of Conduct for trustees. Some charities have had one in place for years – but for others this is new. Another recommendation that the board should review key policies and procedures presents a challenge for boards to make the best use of their time without becoming overburdened with governance work.
The Code takes an 'apply or explain' approach, and some charities have found it tricky to supply the right kind of evidence. They know the practice is being applied, but don't have the evidence to hand. Some are using their Nominations or Governance Committees to look at what needs to be done before taking an action plan to the board for approval.
Sticking points: risk, diversity and board size
It's impossible to make sweeping statements about governance issues in the charity sector, but there are some areas where many charities could improve, and where the Code makes stretching demands: particularly around board culture, risk and diversity.
The Code places an emphasis on boards reflecting on how they work together and promoting constructive challenge. These are new areas of focus for some boards, although the NHF Code of Governance and the Code for Sports Governance both have significant requirements in these areas. Will the new UK Corporate Code (due to be published this summer) draw out similar themes?
Understanding the dangers of being risk averse, clarity about what risks are acceptable, and an awareness of how risks can coalesce – developing a mature risk approach is a work in progress for many charities.
Another of the key principles of the Code is diversity, a big issue for a sector where the average trustee is white, male and aged 55 to 64[1]. Diversity is used here in its widest meaning: for example the Code suggests that boards regularly review not just the skills and experience of those on the board, but also the diversity of background of its members. It also recommends that boards try to recruit trustees in a way which attracts a diverse pool of candidates. In practice however, recruiting a diverse board appears hard to achieve, and is something that charities (and indeed private companies) are still trying to work on.
The suggested limits for trustee tenure (nine years) and board size (up to 12), while reflective of accepted best practice, were potentially some of the more controversial elements of the Code. Anecdotally these points have helped organisations have difficult conversations – though the size limit remains a challenge for some.
Keeping up the good work
As for the future of the Code, there is discussion about whether to create a simplified version for the vast majority of charities who don't employ any paid staff. But for now, the priority is securing funding to maintain and develop the Code and to promote its take-up and use.
While taking up the Code is not in itself a way to avoid things going wrong (or keep the tabloids at bay), it is a tool for charities to use to make sure that their governance arrangements are in good shape. Ultimately this will contribute towards strengthening the public's trust in charities' important work.
The CT view: What should come next?
Make assessment against the Code a standard item in board effectiveness reviews (CT already does this for the charities it works with)
Create tools to help smaller charities progress with Code compliance
Hold a cross-sector workshop on board culture and behaviours
[1] Taken on Trust: The awareness and effectiveness of charity trustees in England and Wales November 2017, The Charity Commission, Cass Business School and Worshipful Company of Management Consultants.
To discuss the issues raised in this article, contact: alice.smith@campbelltickell.com
This article also appears in CT Brief, Issue 36
A shorter version of this article appears on the Acevo blog.