April 4, 2018
Posted by:

Zina Smith

Category:

CT Blog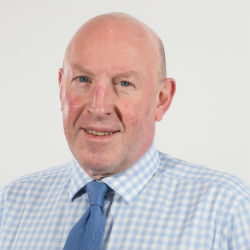 Greg Campbell, Partner at Campbell Tickell, discusses managing risk in procurement in light of Carillion's collapse.
Carillion's recent and dramatic collapse (even through predicted by some observers) has once again highlighted the challenges of making procurement effective. Although Carillion was primarily a constructor, its diversification into other sectors – facilities management, prisons and hospitals maintenance, transport infrastructure management, cleaning and catering, housing management for the armed forces – gives a sense of how many sectors have been affected by the collapse. It received £1.7bn revenue from state contracts last year, and employed 43,000 staff.
For most organisations – unless they have a philosophical objection to doing so – it is better to provide services in-house using their own resources. In practice, this is often not possible, for a variety of reasons: they may for example lack the necessary expertise; or the scale of their operations cannot deliver value for money in comparison with the market; or it may be judged necessary to tender particular services in order to benchmark in-house operations.
Outsourcing
When an organisation opts to outsource a service, though it should do so for sound and documented reasons. And it should have a clear strategy for its actions and what it is seeking to achieve. These should include:
– rationale for contracting out;
– anticipated benefits of an external contract;
– estimated cost of the outsourced contract;
– analysis of the provider market;
– risks that the procurement needs to manage;
– arrangements for clienting the contract and for reviewing performance.
In a sense, these issues (see box below) ought to be obvious. Yet time after time, we see organisations that have failed to consider them. We have seen contracts placed with providers whose finances are shaky; contracts awarded on price alone without proper regard to quality and whether the bid will actually meet the service requirements; and contracts awarded to firms that have priced jobs unrealistically low.
Managing the risks should include looking at:
| | |
| --- | --- |
| 1. | What the market looks like for the particular service, including how wide a range of providers exists; |
| 2. | Whether your contract is large enough to be attractive to reputable and well-resourced providers; |
| 3. | Whether the whole of the service should sensibly be placed with a single contractor; |
| 4. | Whether the service is best specified based on outputs and outcomes, or whether you should more appropriately specify inputs and methods; |
| 5. | Whether the specification, including any performance metrics required, is reasonable, especially if there is a performance-linked element to the fees; |
| 6. | Whether your budget for the services is sufficient to cover the likely tender fees range, and if it isn't, whether you need to reduce the specification – plus if you do that, whether the scaled-back specification will meet your needs; |
|  7. | Whether the services are realistically deliverable for the tender price quoted, and what happens if the contractor finds they are not; |
|  8. |  Whether the contractor is financially robust, and what happens if they go bust; |
|  9. |  Whether the service will represent a disproportionate amount of the contractor's overall business, or if the contractor is already providing services to you, a disproportionate amount of their business is with your organisation; |
| 10. |  Whether you have allowed enough time for the new contractor to mobilise the service; |
| 11. |  What other clients of a contractor say about their performance; |
| 12. | What the results of services delivered elsewhere by that contractor look like (e.g. repairs, cleaning, grounds maintenance – are you doing site visits?; |
| 13. | Whether you are sufficiently geared up and resourced to manage and monitor the contract effectively; |
| 14. | Whether you are integrating your activities sufficiently with the contractor (e.g. on a repairs contract) to ensure a seamless service. |
History repeating
You don't have to look hard to see the results. A few years ago, it was the collapse of significant repairs contractors Connaught, Rok and Kinetics. This left a string of commissioning organisations in the lurch, with no-one on hand to deliver their repairs services. New contractors had to be brought in, at high cost and with inevitable disruption. In part as a result, insourcing of repairs services has become more popular than for decades.
More recently, these same issues have come to light with the Carillion collapse. Once more, councils and others have opted to bring services in-house (for example, see here). And recent reports of share price hits, restructurings and other problems for several more major support services providers have worried many organisations that have substantial contracts with those companies and other large-scale outsourcers. These worries have gone hand in hand with recently highlighted concerns about PFI and its high costs and rigid pay and performance structures (see for instance the recent Smith Institute report 'Out of Contract').
Hopefully this time we will we learn the relevant lessons and make sure our procurement activity is thought-out and our arrangements robust.
To discuss the issues raised in this article, contact greg.campbell@campbelltickell.com
 A version of this article appeared in Inside Housing online in March. 
This article also appears in CT Brief, Issue 34