February 3, 2016
Posted by:

jonnyhough

Category:

CT Blog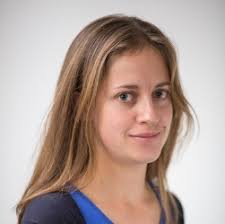 Reading this report, one can't help but feel a sense of déjà vu. The warnings found here echo those in reports on the governance failings of banks, international sports bodies, supermarkets, car manufacturers and housing associations.
A key message is that boards need to demonstrate leadership, judgement and a willingness to challenge assumptions. This must extend to constructive challenge of the Chief Executive; trustees should not suspend judgement when dealing with charismatic leaders. The report points out that a long, cosy relationship between Chair and Chief Executive is not conducive to challenge.
There are other familiar but valuable lessons: Trustees should apply their critical judgement to areas of high risk, such as expenses and safeguarding procedures. Boards need trustees with relevant expertise in the charity's field of work. When professional advice is sought, boards need to ensure that it is thorough, useful and considered.
None of this is new. But the report can act as a prompt for all boards to take a step back and ask themselves: how do we know we're good? Where do our weaknesses lie? What can we do better? How can we assure ourselves, our stakeholders and beneficiaries, that we are an effective board?
While PACAC is careful to state that this report should not taint the whole sector, it is inevitable that the media spotlight will turn again to charity governance. Public trust in charities has already fallen following last summer's fundraising scandals and other bad news stories. Meanwhile, as the public sector is cut, charities are being asked to do more with less, and the pressures on trustees continue to grow. Conflicting narratives abound: 'trustees aren't doing their jobs properly' vs. 'boards are becoming too 'professionalised''; 'charities need to be self-sufficient and self-regulatory' vs. 'charity fundraising is an annoyance and needs to be tightly regulated'.
But rather than being on the defensive, charities can use this as an opportunity to take their governance to the next level. This is the time to talk about what good governance looks like, to share with the public the important role that trustees play, and to look at their own practices for recruiting, retaining and developing trustees
Alice Smith is a Consultant Researcher at Campbell Tickell. For more information or to discuss this article, please contact: alice.smith@campbelltickell.com